Welcome to Guitars from Spain
Guitars from Spain is located in Boca Raton, Florida, USA.
Since 1999,  Guitars from Spain has been providing wonderful Classical and Flamenco Spanish guitars to guitar lovers worldwide.
We provide Classical guitars, Classical electric guitars & Flamenco guitars from the maker's bench to your hands, at affordable prices.
Our main goal is to get the best guitar for the money,  make you a totally satisfied customer, and to provide you with an outstanding customer service. Our Clients testimonials stand for it. We carry Classical guitars, Classical-Electric guitars, Flamenco guitars and guitar accessories. Once you browse through our site, you'll find an attractive and affordable Spanish guitar to add to your collection.
Guitars From Spain represents guitar builders with a long track record and worldwide recognition such as Prudencio Saez, Manuel Adalid- Esteve guitars, Vicente Carrillo,  Paco Castillo, Neris Gonzales- Milagro guitars and Granada guitars,  The Granada line is made exclusively for us according to our materials, dimensions & specifications.
Please, do not hesitate to contact us if you don't find the model that you are looking for.  We can  custom order special models we don't carry in stock.
Thank you for visiting our website and remember:
" We don't stop playing  because we get old,
we get old, 'cause we stop playing….
So… keep playing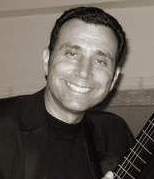 Eduardo Macadar-  Guitarist & Owner
Video Samples made by
 -Recording Artist Dorian Avila – Miami USA 
https://soundcloud.com/dorianavila
–Guitar  & String Instrument Repairs 
Ray Guerra / Miami
Cell / Text  305 505 8602