Music, how it works, how it applies to the guitar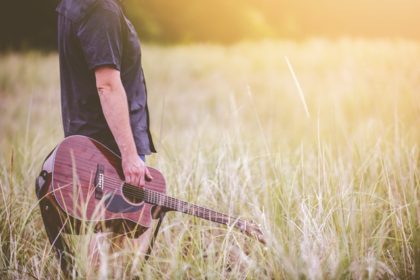 When you sing or play a piece of music, you play in a particular key. I'll explain what this means. Everybody's voice is different, some people have deep voices, some have high voices and the musical instruments that accompany them when they are singing or playing needs to match, otherwise it would sound awful. 'off key'.
If your voice matches what we call the key of C then the notes that you would use to sing or play a song would be C D E F G A B C and the chords that your guitar player would use would be C Dm Em F G Am Bm C. Note that the chords are the same as the notes. This is because the chords are made up from the notes in the scale; the first note, the third note and the fifth.
For example.
C is CEG played together.
Dm is DFA played together
G is GBD played together.
This works for all the keys as shown in the diagram on the next page. You don't have to learn the following diagram by the way; it's for reference only. Note how in all the keys the first, the fourth and the fifth notes when they are played as chords are majors and the rest are minors.
About Eduardo M
What you can read next