Major scales PART 3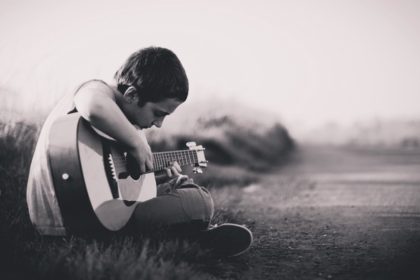 Here comes the Mixolydian G A B C D E F G
Okay! You learned the Phrygian and the Lydian modes, now learn this one and note how it fits into the map and how it relates to the Phrygian and the Lydian. Remember to keep it simple, play each note with the right finger. Don't play 2 different frets with the same finger. A finger for a fret. There are 4 positions, play them each with the finger that naturally falls on them.
There is no point in making things hard for yourself, especially when you consider how fast you are likely to be playing these scales in the future. Did you notice how, now you have learned the first scale you can play it up and down without really thinking about it? This is because of a thing called muscle memory. If you do something a lot, like throwing a ball, walking, changing gear, the muscles involved learn to do these actions by themselves, without you being aware of the process.
So when you have been playing these scales regularly, you could do a six octave run, up and down in 4 seconds without even looking. You don't need to be aware of all the processes involved in talking do you? You just do it without needing to think about it.
About Eduardo M
What you can read next